2019

Jackson Farming Company expands its presence in the sweet potato industry by aquiring Wayne E Bailey sales team and brands
2018

Jackson Farming Company wins the Grower Achievement Award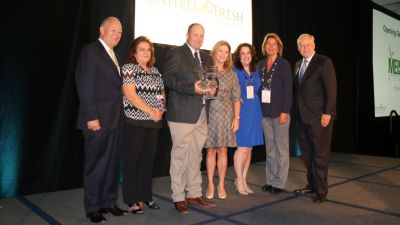 2017
Jackson Farming Company updated their company logo, website, and amped up their social media presence.
2003-2017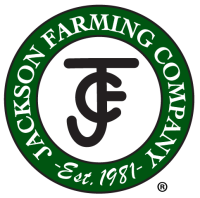 We have bought new farms every year to expand our acreage.
2015
We added a new 16,000 square foot sweet potatoe grading and packing line across from the existing state of the art sweet potatoe curing rooms.  Making our total capacity for curing 150,000 bushels,
2014
We added an additional ~15,000 sq ft

of sweet potatoe curing rooms with the added capacity of 60,000 bushels. 
2013
2013
Our cantaloupe facility was completely upgraded to top-of-the-line technology and enclosed to provide a more sterile environment for washing, grading and packing.  The new facility gives us 34,000 square feet of packing line and cold storage.
JFC was an active participator in the creation of the Eastern Cantaloupe Growers Association.  We are a certified member and adhere to the elevated standards for growing and packing cantaloupes.
2012
2011
A complete generator system was installed at JFC to protect the cooling facilities during a power outage.
We built our first sweet potato packing shed and curing rooms were built.  The new rooms gave us 40,000 square feet of storage and the ability to cure 90,000 bushels.
2010
Jackson Farming Company purchased a new watermelon washing and packing line that gave them the advantage of using better technology for watermelons.  This gave us  29,000 square feet of packing space.
2006
We built a new 32,000 sqaure foot machine shop.  We also added a 7,000 square foot state of the art chemical warehouse to reduce the risk of chemical spills. 
2003
Jackson Farming Company expanded the warehouse even more. Now it has been expanded to its current state. We also added in three more forced-air cold storage units, bringing our cooler count up to seven. 
2002
We added in three more forced-air cold storage units.  
1998
We purchased our cantaloupe washing and packing line. We also expanded our packing shed to allow the cantaloupe line to be covered.  
1996
We expanded our packing shed, and put in our first forced-air cold storage unit.  
1995
The first packing shed was constructed at JFC. 
1981
Jackson Farming Company founded by Brent and Debbie Jackson. The company started with just five acres of owned farmland, and had additional rented land in the area to use (approx. 200 acres). Here is the original logo, designed by Brent Jackson.